Fees:
Please note I am an out-of-network provider, which means that I do not accept insurance. I provide clients with all the paperwork necessary to submit to their insurance for reimbursement.
You may want to ask your insurance provider the following questions for reimbursement purposes:
What are my out-of-network benefits? 
What is my deductible, and has it been met? 
What percentage, if any, are mental health services covered?
Codes to inquire about are: 90791 (initial session), 90837 and 90834 (individual sessions), 90847 (family session)
15-minute consultation: free
Individual therapy session: $225
50 minutes
Parent support session: $225
50 minutes
Groups: $80-100
60-75 minutes
Payment Methods:
I accept check, AHC bank transfer such as Zelle, and credit card. Sessions must be paid in full at the time of service.
Hours:
Tuesday-Thursday 11:00 am-5:00 pm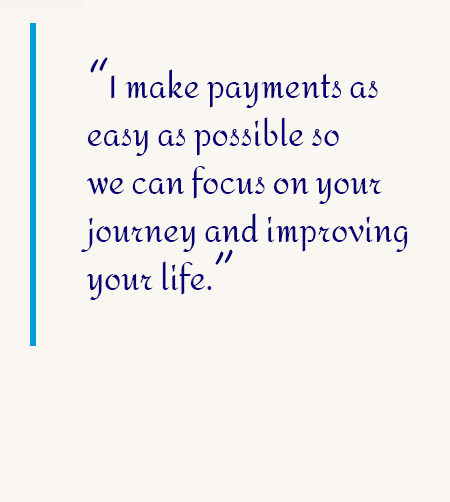 Cancellation Policy:
I ask that you provide as much notice as possible if you need to cancel or reschedule a session, as this helps to accommodate people who are waiting to be seen.
If less than 48-hour notice is provided, you will be charged the full session fee for the cancelled or missed session. When possible, I encourage clients to reschedule, rather than cancel, to ensure consistency in treatment. I will do my best to accommodate requests to reschedule within the same business week.